FONTANA 56 Apartments
This work consists in a creation of a website and a flyer for real estate of Fontana56 apartments. The work was intended to be simple and straightforward as possible to allow the customer to make an instant appreciation of the housing. 
The flyer is tri-folded and has the A4 standard dimensions to communicate easily the main information of the apartments.
Project Author:
Miguel Faria e Maia (PROGITAPE, Lda)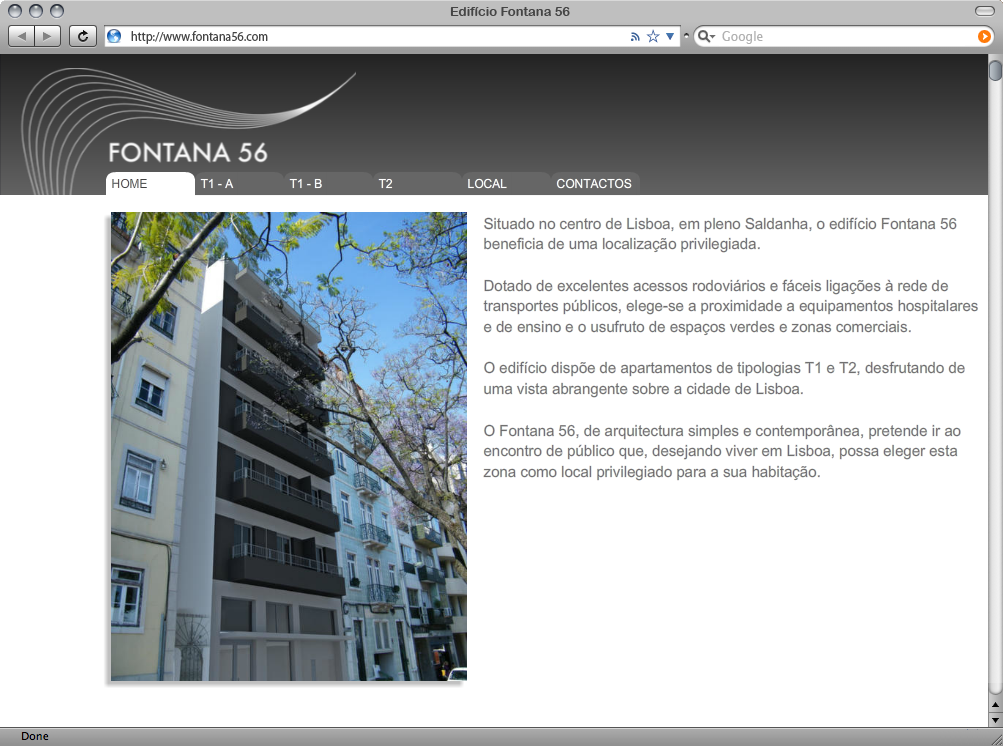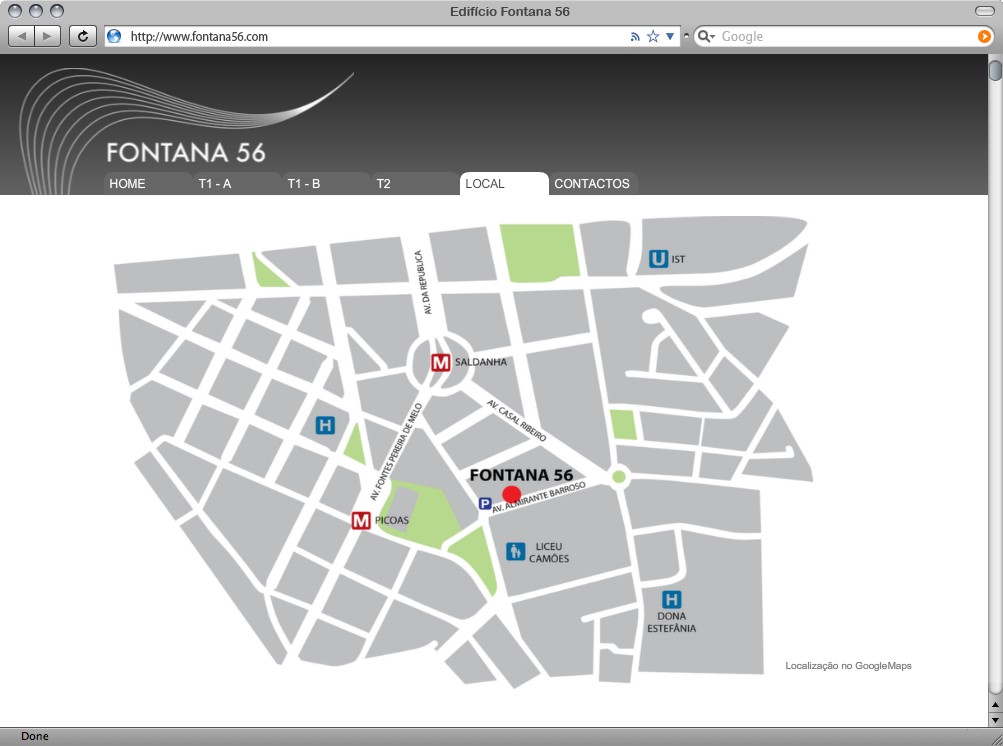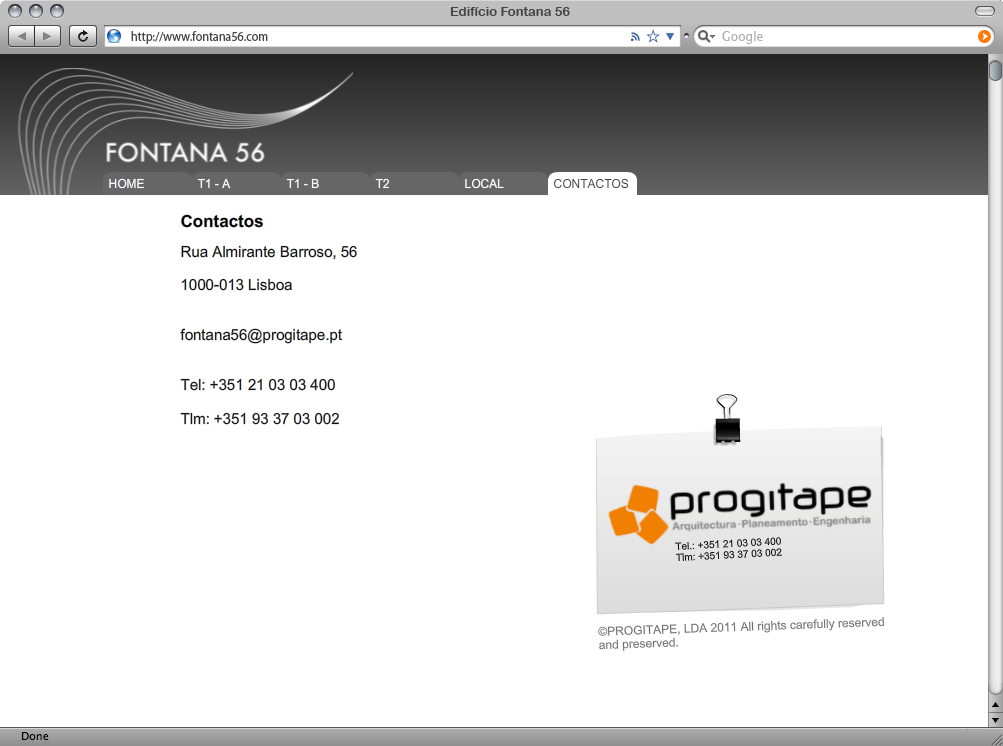 Free for Comments & Critics
Hope you like it!
Software:
Adobe Photoshop
Adobe InDesign